After years of growth for Retail & Asset Solutions' (RAS) stock taking system, it had become a complex set of custom built databases. RAS recognised the need to consolidate logic to allow for future growth, and turned to Avco Systems to architect and develop a solution.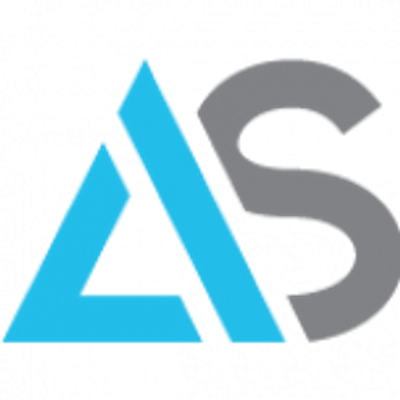 The Problem
Retail & Asset Solutions (RAS), formerly a part of OCS, provide a wide array of auditing services across both the retail and automotive industry. Services include store support, auditing for supply chain, retail and pharmacy streams as well as vehicle auditing for dealer forecourts. Focussed on their retail auditing stream; the Start 2 project was to take the legacy system used by RAS and carry out a full rewrite, resulting in a brand new system centralised around an intuitive website.
A major part of the work that RAS carries out involves performing stock takes for many of the country's biggest retailers. Due to RAS's explosive growth, their stock take product became a set of complex custom built databases. Each database had its own set of minor modifications to meet a specific client's needs. RAS recognised the need to rationalise and re-architect their stock take product to allow for future growth.
Execution of stock counts requires specific knowledge of a client's processes and RAS's experts are needed to be on hand to assist in the event of an issue. With most stock counts being carried out at night or in the early hours of the morning, and with the possibility of stock counts taking place without the use of a reliable internet connection; the person responsible for the count would have to ensure all resources required were downloaded prior to arriving on site and then upload the stock count results after completion. To streamline this process RAS approached Avco Systems with the intention to help reduce the amount of manual intervention and relating support costs required so that they could maintain their continued growth.
The Approach
It is important for the replacement system to consider all of the bespoke needs of each of RAS's clients. A series of workshops were held between RAS and Avco to ensure the requirements covered all the main use cases; while still encompassing very specific client needs. These had to be incorporated into the new system in a way that would be maintainable for developers. This new system also had to be easily configurable and intuitive for those running the stock counts.
The approach was to build a web based solution with a website as the main interface. Comprised of two components, a world accessible website for configuring and overseeing stock counts and a specialised, locally accessible version deployed onto laptops for partaking in the actual audit itself. In addition to the websites, a set of background services are required to handle syncing of job data to and from the central system; before and after stock counts. While the increase of fast mobile data connections has alleviated the chances of an unreliable internet connection, the new system still needs to function in low connectivity and offline environments. It is therefore important that the new system is capable of local imports and handles the ability to retransmit data that may not have been received by the central server.
The Result
Over several months of iterative development and further workshops with RAS, Avco designed and built the solution. Within each workshop RAS would provide feedback on the current build of the system and modifications would be integrated for the next staging release. A comprehensive website and several supporting services were completed to ensure all the configurability and functionality desired was present in the final solution. The website's functionality was designed and built by Avco along with a new, modern, appearance and layout; integration into RAS's existing job scheduling system was successful so scheduled stock counts are seamlessly picked up by the system.
RAS chose to integrate their infrastructure over a site to site VPN which allows them to host the system within Avco's infrastructure. Avco's network engineers coordinated throughout the integration process to ensure a swift setup. The system used on laptops during stock counts is packaged so it can be easily installed without requiring any expert assistance. The new system automatically handles the download of required stock information for a count; no longer requiring an auditor to manually locate stock information. Stock count job data is easily synced between the central system and the laptops via the web interface. The stock count progress can also be viewed via the web interface, as well as any alterations or amendments made as necessary; this provides a big boon to RAS's contract managers as they are now able to monitor all the counts ongoing within their region with ease.